Wyoming Antelope Hunting with Bar Nunn
Experience the thrill of a lifetime while hunting Wyoming antelope here at Bar Nunn. A second generation family run outfitter, here at Bar Nunn Hunting, we know antelope. Our ranch is located west of Laramie, right along the Laramie River. Red, Ring and Jelm mountain are all within a few miles, giving our area ideal antelope habitat as well as breathtaking scenery.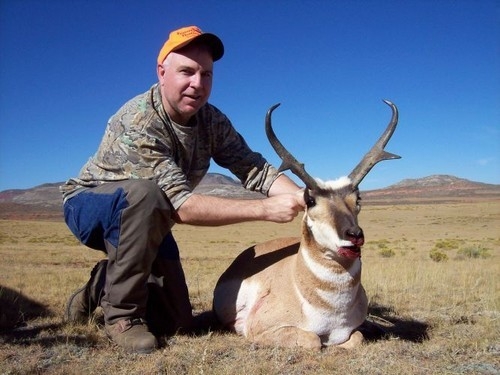 Guaranteed Opportunity at a Mature Buck!
With over 100,000+ privately controlled acres to hunt, the antelope you hunt will not be pressured. Bar-Nunn outfitting is dedicated to providing the highest quality outdoor adventure available in the Mountain West. In doing so, we center our hunts around private ranchland that is managed for a diverse variety of Wyoming Wildlife. Bar-Nunn Hunting has access to over 100,000+ privately controlled acres to hunt on. Public access is non-existent on several of the private ranches we hunt, thus providing an un-crowded atmosphere allowing us to actually "hunt" our game.
Antelope are in great abundance on the ranch, and offer an exceptional opportunity for every hunter to take home a trophy buck. Our ranch is home to hundreds of antelope year round. We are proud to offer our clients a guaranteed shooting opportunity at a mature antelope buck!
An antelope hunt in Wyoming is a great vacation for anyone from the corporate executive looking for a trip for top employees to a father looking for a way to spend quality time with a special family member.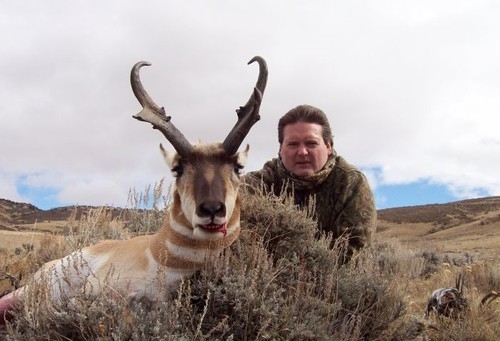 Wyoming Antelope Season Dates
Archery Season begins August 15th and runs until September 20th
Hunt Area 39 - Oct. 5 - Oct. 31
Hunt Area 40 - Oct. 5 - Oct. 31
Hunt Area 42 - Sept. 25 - Oct. 31
Hunt Area 43 - Sept. 19 - Oct. 14
Hunt Area 44 - Sept. 12 - Sept. 30
Hunt Area 45 - Sept. 12 - Sept. 30
For further info see the Wyoming Game and Fish Department.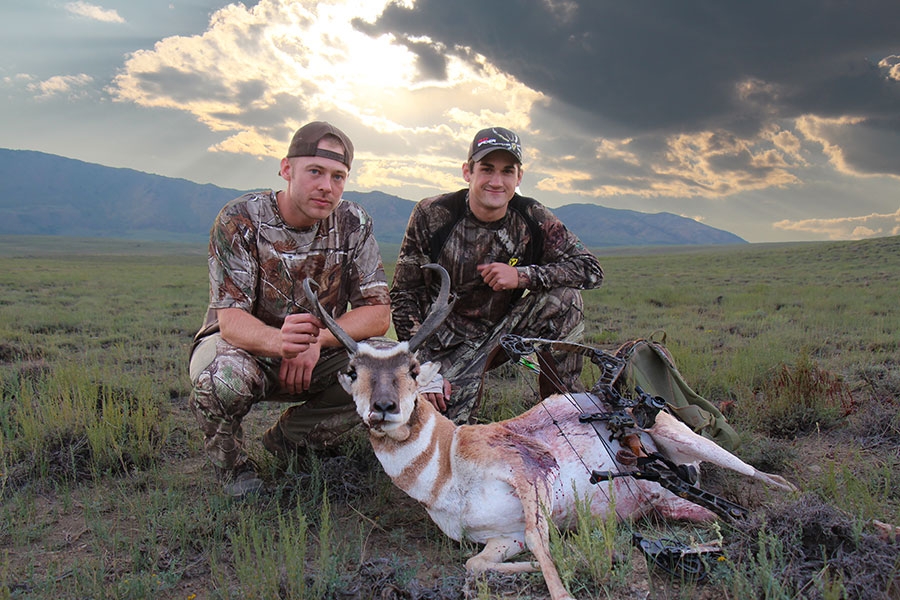 Wyoming Antelope Hunts
Fact: Wyoming has more antelope than the rest of North America combined.
Fact: The Pronghorn Antelope is the fastest land animal in the United States which you will see for yourself once you hunt them.
Do you think you have what it takes to harvest a speed goat? Give us a call today to book your hunt! 307-760-4699